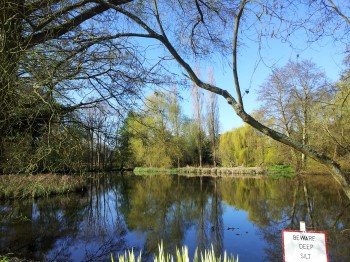 Welcome to a new series, Travel Tuesday, wherein I share photos from our outings. Most will be daytrips (since that's what we do the most – we do like our comforts of home); some will be longer. Some will be multi-part. I hope to post this at least most Tuesdays.
For this first one, I've decided to share the photos from my trip to Denman in April & May last year. These are mainly of the grounds, because I did manage to look around a bit in the mornings before class started, but otherwise, as you'll recall from my year in review post, I generally looked like this:
Click for photos …
There was a long train trip, but it was pretty boring countryside, to be honest, and none of the few photos I took came out, so just imagine 3 hours' worth of fields to start with. Oh yes, the one interesting thing was that there were less dry stone walls and more hedges. Right, so three hours' worth of hedged fields. And then…
(Remember to click on any photo to start the slideshow.)
My favorite pair of photos out of those are these two:
What a difference the angle makes!
And then it was home sweet home. 🙂