About Me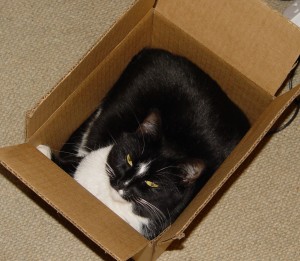 I'm Sara Jayne, a thirtysomething American living in the Peak District of England since about 2008. I'm crazy about my husband Chris; we are happily childfree, and currently have one cat, Cassandra – we call her Cass (or fuzzybutt, or our little trouble causer).
Before 2008, I lived in the US all my life. Every third year of childhood meant moving to a different state, thanks to Dad's job in the Air Force. As such, my accent is the most pan-American accent you'll ever find: a blend from Louisiana, California, Hawaii, Michigan, Virginia, and a few others. Far more importantly, it blessed me with the ability to appreciate that people do things differently in different places – some are better, some are worse, some just are.
"Why did you move to England?" I get this question a lot. I generally answer that "I messed up and fell in love with an Englishman!" I'm only half-joking: I never meant to live in England – I thought I'd end up in France! Love happened, though, when neither of us was looking for it, and proved strong enough to see us through the wringer of immigration, so here we are. I came here instead of bringing Chris there because that's what was right for our life circumstances at the time. Originally, I intended to drag Chris to the US at some point in the future, but I really underestimated the toll immigration exacts (in so very many ways). Never say never, though, so I simply say we're here now. The landscape in the Dark Peak is stunning, and certainly helped me right from the beginning to make my home here. I could do with a bit more sun, to be honest, in this cold, damp land (Dampland).
I'm involved with a few different local community groups; I like taking photos – though I am by no means a photographer; I sometimes enjoy cooking – much less now than I once did, but hey, we still have to eat; I love the freedom of the open road, and taking road trips; I like to read; these and many other bits and pieces make up me. If you want to know more, you'll have to go read my posts!
About My Blog
Once upon a time, I wrote a newsletter for my friends and family in the US to keep up with my doings here. This blog is the next incarnation of that newsletter, and welcomes a wider audience than the old email newsletter.
I plan to use this as a place to put my brain dribbles, on any subject that titillates me – this will very much be a mixed-genre blog, not one of those that focuses on a particular subject. Some of these ruminations will keep my friends up to date with what's going on in my world; some might shed some perspective on the customs and way of things here in this funny old land for readers from any country; some posts will simply serve to share the photos Chris and I take; some, perhaps, might seem to serve no purpose at all.
Hopefully some of it will entertain you, some of it will enlighten you, and some of it will make you think. Enjoy!
Some Administrative Bits About My Blog
Those strange blue arrows
Throughout this site, you will find folding bits. They have a blue arrow on the left, like this:
Click for more …
Yes, you've done it right!
Sometimes they'll say "Click for more", other times they'll have different words next to them, but anytime you see that blue arrow, know that clicking it or the text next to it will unfold more content (text, images, video, etc). Clicking it again folds it closed again.
Looking around, I only found two options for dealing with lengthy posts: either post it in its entirety, leading to lots of scrolling when looking through a series of posts, or post a cut/jump to take you to another page to read the rest of the entry. I didn't like either, so Chris has been kind enough to create this solution for me. Now you just click that arrow to unfold the rest of the content, without having to either scroll endlessly past posts you're not interested in at that moment, or go to another page to read the post. Best of both worlds!
Contact Me
You can email me, follow me on twitter, or comment on any post. Whatever method you choose, though, please be sure to use serial commas!